THE BUSINESS OF CONSTRUCTION
Construction coaching? What does that mean?
I am a construction industry business coach, I know construction, but I work with builders on their businesses.
You have built a ton of houses, but have you ever built a business before? As a contractors coach I work with contractors but not on their construction skills. We work and hone those business skills. To create a company that makes you money and provides you with the lifestyle you want.
Through our vast, comprehensive construction management services we help you learn to work more efficiently, streamline processes and earn more gross revenue.
Increased gross revenue and a more efficient way of handling your projects - no matter how big or small - directly translates into increased profits for your business.
By guiding you on specific methods to improve processes, we not only help you increase profits but also have more time to spend of business growth - or a vacation!
Are you a construction company who would like to understand the business aspect of your work better? Do you want to be more profitable, run a more efficient and effective company, and streamline your process?
For more than thirty years owner Duane Barney has provided construction management services on numerous projects - from high rise commercial buildings to country estates, residential remodels and land development.
Whether you're a large construction company, homeowner, professional contractor, real estate developer or aspiring business owner - you may need some guidance. We're glad you're here. At Business Blueprint, we dedicate ourselves to the smooth execution of the construction process, ensuring that a skilled team of professionals is working in unison to achieve your dream project.
30 YEARS INDUSTRY EXPERIENCE
CLEAR & EASY COMMUNICATION
PROJECT-BASED FEES,
NOT HOURLY
SERVICES THROUGHOUT
THE UNITED STATES
"RUN A BETTER BUSINESS, BECOME MORE PROFITABLE!"
CONSTRUCTION CONSULTATION
Our specialty, and the majority of our work, is generated from construction companies. We help them improve business knowledge, run businesses better, and streamline processes and construction management.
A smooth construction job relies on strong management and streamlined processes. An efficient and dedicated building professional has to schedule sub-contractors, manage finances, vendors and the client. With years of experience in the construction industry, the goal is to help construction companies, and sometimes homeowners, navigate the project to make sure everything is done on time and correctly the first time.
Each project represents a unique opportunity to get everything right. Through our professional construction consultation services, we make sure you do.
PROFESSIONAL CONTRACTOR COACHING
Want to learn how to streamline your business to provide better service and make more money? We offer a wide selection of construction industry course materials to give you the tools to do just that.
Click the button below for an overview of the different courses we offer, including "The Business of Construction", "Construction Bookkeeping", and "Get Paid For Your Estimates", with a detailed outline of the material and course content. As well, we offer "One-To-One Coaching", and if you're looking for something more casual, "Coffee and Construction" and our "Monthly Newsletter and Weekly Business Tips". 
Want to learn more?
MEDIA & FURTHER MATERIALS
CONSTRUCTION MASTER CLASS
We want to provide you with as many helpful resources as possible - whether you're a self-employed contractor, homeowner interested in a renovation, a large commercial real estate company, or something else. Embark on our Construction Master Class, view our Nine-Part Series on the Construction Process and more! Click the video gallery link below to see all our videos.
The average homeowner sees home improvement and construction as a "project". Not much more than a glorified todo list.
In his book, longtime contractor Duane Barney solidly puts this myth to rest. "The biggest misunderstanding homeowners have is that the contractor is just as in love with their project as they are. So, while the contractor makes decisions out of construction and business realities, the homeowner decides mostly based on emotions and the two frequently conflict." Barney says.
Through the use of a fictionalized case study of an actual failed home renovation, and his years of educating clients to the business of construction, Barney lays a strong foundation for better working relationships between homeowners and contractors, paving the way for success.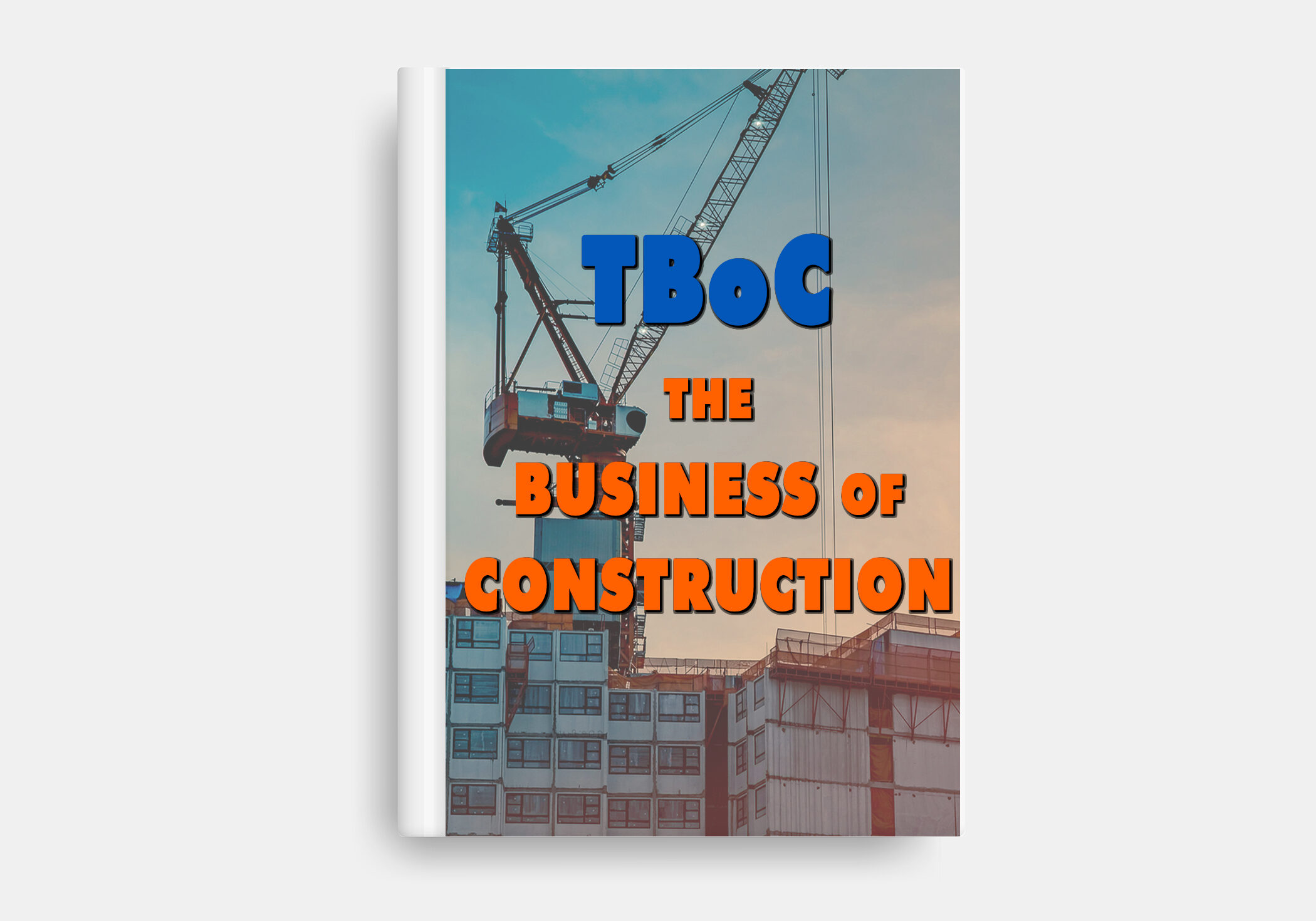 CONSTRUCTION BUSINESS SUCCESS FORMULA (CBSF)
Are you the owner of a construction company searching for material on the keys for success? Through years of experience and countless successful projects, Duane has developed two comprehensive success formulas - one coach and the other un-coached (self-managed). Click the button below to signup for these extra materials.
"Duane and his crew recently finished our first major renovation on our new home. We had multiple projects going on in our home. Everything was completed on time and we were impressed with all the sub contractors work. We really enjoyed the experience with Duane and his team. They were patient when we had not made final decisions. We appreciated having daily updates from Kelly- the project manager. The team was extremely accommodating to working with our own painter in regards to scheduling. This was our first renovation job and the overall experience was excellent."
-Leslie Moss
"As a subcontractor, we work with a number of general contractors. We have found Business Blueprint to be one of the best. There projects are completed on time with minimal disruptions to schedules and of the highest quality work. I've recommended them to a number of clients and always with confidence that projects will be done right."
-Mark Harris
"We are a flooring contractor and have done many jobs with Business Blueprint. We have always found the company to be honest, fair and reliable. We have no problem working with the other quality subcontractors on his job sites. If there are any problems, they are addressed immediately with reasonable solutions for all. As a final - yet noteworthy -comment, Business Blueprint always pays their bills on time!"
-Helena
From our base location in Danbury, Connecticut, we provide construction consultation services throughout the United States.